According to OPI's Facebook page, they will be releasing a new collection in February called the
Holland Collection.
And I am SO HAPPY to see that there are no glitters!!! I'm not a huge glitter fan to begin with, but recently, we have been inundated with them! Nice to see a glitter-free collection.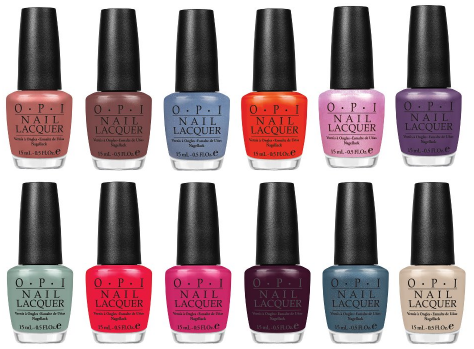 OPI 2012 Holland Collection - photo courtesy of OPI
According to their post:
"This coming February your nails will get a taste of elegance with our feminine & floral collection, Holland! L to R: Gouda Gouda Two Shoes, Wooden Shoes Like to Know It, I Don't Give a Rotterdam, A Roll In The Hague, Petal Faster Suzi, Dutch Ya Just Love OPI, Thanks a WindMillion, Red Lights Ahead...Where?, Kiss Me On My Tulips, Vampsterdam, I Have a Herring Problem, & Did You Hear About Van Gogh?"
So what do you think?