I received the sweetest gift from a very sweet person (and her Big!) the other day and I was stunned at their thoughtfulness. There's a certain CAT with whom I have a bone to pick, though. She tried to hide MY polish! For months! Oh Izzy. Tsk tsk tsk.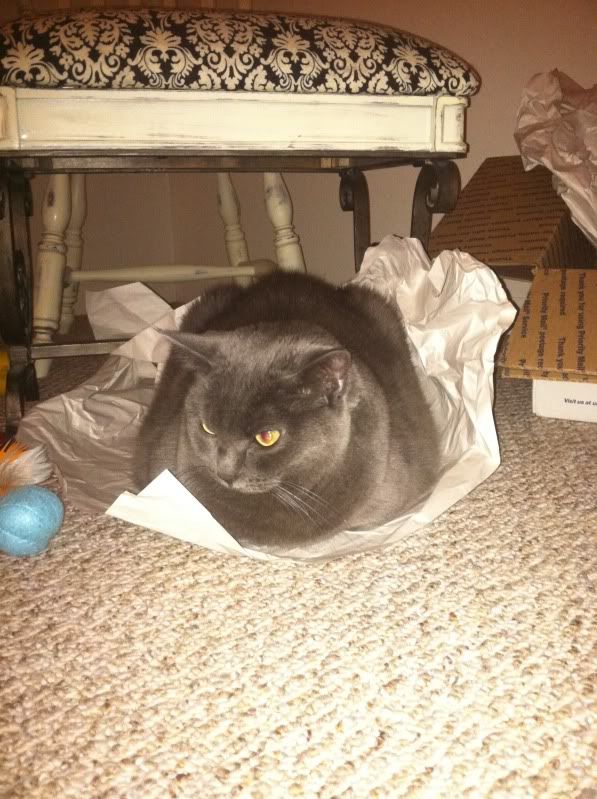 Guilty Party
But all's well that ends well, right?
This is what I got!
Do I see sparkly socks??? And Chocolate???
She sewed the sparklies on herself!
So I had to show them off...
We won't discuss the 3 sequins I found stuck to my butt later that night. =) Not sure how long this polish has been officially HTF, but find it they did and I'm loving it!
Ain't she purdy?
So naturally I had to do modeling shots of that too.
Sally Hansen Sequin Scandal
Sally Hansen Sequin Scandal
Sally Hansen Sequin Scandal
And Twinkie wants a piece of That Darned Cat! LOL!
Kelly and Cara, you ROCK!
Click here to enter my Winter Giveaway - ENDS FEBRUARY 8TH
If you enjoyed this post, please take a second to "like" it! Thanks!
.