Nothing to Disclose
♥
Continuing the series I started in September with
Lu from Elevation Polish
, where we get to know the Indie Makers, I have Pam Heil with Girly Bits!
And THAT is the smile you see in person. All the time. She's always so sweet and positive!
I was fortunate enough to get to meet her in Vegas at CosmoProf in July and hang out a bit. And then in Colorado in September...where I REALLY got to know her! (Don't worry Pam, your secrets are safe with me.) She's insanely smart and totally hilarious. I am blessed to call her a friend.
L-R Front Row: Shannon at Pahlish, Pam at Girly Bits, Lulu at Elevation, Jeannie at Midnight Manicures,
me and Michelle at Ehmkay Nails
L-R Back Row: Sandy at Dandy Nails, Jen at My Nail Polish Obsession, Cynthia at Alter Ego Nail Enamel
and Ashley at Ashley is PolishAddicted
Lulu at Elevation, Shannon at Pahlish, me and Pam at Girly Bits
So meet me after the jump and we will get to know her better!
WHEN DID YOU GET "INTO" NAIL POLISH?
Oh goodness, I have been into nails and polish as long as I can remember. I have always had a sizable collection of polish, and you would rarely catch me with naked nails.
DO YOU REMEMBER YOUR FIRST POLISH?
I can't remember my first actual polish because it was a long time ago. Although I am sure it was something pink and frosty, circa 1975.
WHEN DID YOU DECIDE TO START YOUR BUSINESS AND HOW LONG WAS IT FROM IDEA TO IMPLEMENTATION?
The actual idea for the business came after a solid year of mixing, and creating, and just having fun discovering what I could do with raw ingredients. It came from a few different areas, like the recommendation of friends and on line friends who were enjoying what I was creating and asked for more. And I had to either stop purchasing so many materials to work with (as IF!) or find a way to justify the massive amount of time and $$$ I had invested so far, by way of a return. Since option #1 was clearly not an option at all, I went with #2 and began researching start-up business and selling cosmetics on line. So from the time I had firmly committed to officially opening shop to the first public launch, I would say it was perhaps a year?
HOW LONG HAVE YOU BEEN IN BUSINESS
I officially launched my first collection in September 2011, and I was picked up by Llarowe in January of 2012.
WHAT WAS THE MOST SURPRISING THING YOU LEARNED
I have learned more doing this job, than any other job I have ever had. Over all, the most surprising thing I learned is how many other polish fanatics there are out there!! Who knew?
WHAT IS THE PART YOU DON'T LIKE
Finding something I don't like is very difficult to be honest. As far as the actual physical job, the answer is probably paperwork or some menial task that is boring to me, but is a necessary part of the job. Not directly related to the physical aspect of the job, but a side effect of it is a major lack of sleep. And that is my least favourite thing over all. Getting more sleep is at the top of my list of goals. Although, it's been there for 3 years.
WHAT IS YOUR FAVORITE PART
My favourite part of the job aside from the actual creative process which is a given, is the incredible connection that I get to have with customers and fans all over the world. Knowing that something I have created, brings joy and happiness to someone is one of the most satisfying feelings in the world. When I see pictures and comments from happy customers, it's like watching your kids open presents on Christmas morning. It never gets old.
WHO IS YOUR ROLE MODEL
In life in general, I would say my husband. He is pretty much everything a person can wish to be.
In business, I would say Lulu of Elevation. She is driven, smart, creative, funny, incredibly efficient and a darn nice person!
DO YOU HAVE A FAVORITE POLISH YOU'VE MADE AND IF SO WHAT
I can't really pick a favourite polish that I have made. Many of them have very special meanings such as the ones that were created in memory of lost loved ones. As far as the look of the actual polish, I am always drawn to Giggity Giggity Goo, which is odd for me because I love colour and Giggity is a neutral holo, and for a more colourful look I adore Man Size Love.
Giggity Giggity Goo
Giggity Giggity Goo
WHAT IS YOUR FAVORITE POLISH EVER BY ANY MAKER
Oh man, that is the impossible question. Really.
WHAT IS YOUR PERSONAL FAVORITE FINISH? COLOR?
I am especially drawn to shimmer and fine sparkles, and complex finishes. Many of my recent creations are what I call 'Shimmolo' which is a combination of holo and shimmer.
WHAT IS SOMETHING PEOPLE WOULD BE SURPRISED TO LEARN ABOUT YOU?
People would probably be most surprised to know that since Girly Bits has taken over my life, I rarely have my nails all painted at the same time. They are usually various different colours while swatching and testing, and while you would rarely see me without a perfect manicure years ago, and now I have painted my nails in the car on the way to an event more times than I care to admit.
WHERE DO YOU SEE YOUR BUSINESS IN 5 YEARS – WHERE DO YOU WANT IT TO BE?
My hope is that in 5 years I will have continued to grow, be carried in more brick and mortar shops, expanded my product line-up, and become more efficient in how I work. And that I am getting more sleep!!
DO YOU HAVE A JOB OUTSIDE POLISH-MAKING?
Polish making is my full time job.
TELL ME ABOUT THE CHARITIES YOU'RE INVOLVED WITH...
I tend to work with charities that mean something to me personally. I have created several polishes that were donated to charities and fundraising efforts outside of my personal experiences as well, but the fundraiser polishes that I offer on my website are in memory
of children of friends of ours. Roger That is dedicated to Brady Rogers, and the donations go to the Brady Rogers Memorial bursary fund at the high school he attended with my daughter, and Remember Aja is dedicated to Aja Chandler, and the donations go to
rememberaja.org
which is set up to bring awareness to the dangers of the choking game.
HOW LONG DO YOU TEST?
I test new materials for a minimum of 3 months, although in most cases it's more like 6 months to a year.
HOW MANY WAYS DO YOU TEST?
I test glitters for solvency, bleeding, and curling, and I test pigments for overall stability. I test base for suspension, dry time, and wear. When I receive a new material I test it individually in suspension base to see how it reacts, then when I use it in a polish formula, I test the finished product for colour, consistency, dry time, wear, suspension and over all quality.
WHAT IS THE BIGGEST CHALLENGE YOU FACE NOW OR HAVE FACED IN THE PAST?
Honestly, time management has been the biggest challenge so far, and from talking to other small business owners it seems that that is pretty typical.
HOW MANY POLISHES MAKE IT TO MARKET VERSUS HOW MANY YOU ACTUALLY MAKE – PERCENTAGES?
The number of polishes that I make, versus the number that make it into a collection varies a lot. It depends on if I am working with new materials, or tried and true ones. It depends on if I am getting all mad scientist and being super creative, or sticking with a familiar formula. When a polish doesn't make it to the final cut, it's not necessarily because it's not good, or lacks quality, it might just be that it didn't fit with a particular collection, or I loved another version more. I actually have a lot of bottles of polish here that didn't make it to release, but they are perfectly good. There just are not enough days in the year to release them all and still maintain a healthy level of inventory in my store. It would seem silly to me to keep adding new products, but then not be able to keep up with orders. I have a larger percentage of polishes that do not make it to market now, than I did in the beginning largely because in the early days I could not afford any more product waste than I absolutely had to. So I am a little more relaxed now in terms of using product for development of the perfect collection, and not selling every single thing I make. Percentages? Hmm I have about 100 active polishes for sale, and I have recorded formulas and tester bottles for over 700. That doesn't include the mad scientist creations that I didn't record, or the slight variations of some recipes. Of those 700 recorded formulas, I would say less than 10% would be deemed as fails, meaning not sellable regardless of my personal taste regarding the colour, or how it fits with a collection.
WHAT HAS BEEN YOUR MOST POPULAR POLISH?
To date, the most popular product has been a polish called A Stripper Has Been Sleeping in my Bed. Sometime in 2012, I found glitter in my bed. Under the covers. I jokingly asked my husband if he was sleeping with a stripper. And the Girly Bits 2nd anniversary polish was born. A Stripper Has Been Sleeping In My Bed, is a clear based holo micro glitterbomb, that will knock your socks off. Or your stripper boots, which ever you favour.
HOW DO YOU GO ABOUT NAMING YOUR POLISHES/COLLECTIONS?
Usually the naming process is very organic, often spontaneous, and typically inspired by something that made me laugh, or an actual event or conversation in my life.
(Author's Note: Too Hot for Pants and Accidental PPV come to mind immediately. LOL)
WHAT INSPIRES YOU?
I draw inspiration from everything around me from music to people, and often times from my own crazy thoughts or dreams. It's a hard thing to describe to someone really, because it's so natural for my mind to work in a creative way, that I never imagined that other people's brains are not always swirling with ideas like mine.
OKAY ENOUGH ABOUT POLISH…WHAT'S YOUR FAVORITE HOBBY OUTSIDE POLISH?
My hobbies have changed a lot over the past few years, due to the hours I keep. But, my favourite hobby is definitely acting. Specifically theatre. I have performed in many stage plays over the years, and I miss it tremendously. And cooking. I love to cook.
WHAT'S YOUR HIDDEN TALENT?
Gymnastics! I used to be an avid gymnast, and I can still do the splits, a cartwheel and a handstand.
FAVORITE TV SHOW?
I don't really watch TV, although my husband and kids do, so I watch what they watch if I am in the TV room. I do love So You Think You Can Dance though. And the Food Network.
FAVORITE MOVIE?
I don't watch a lot of movies either, but The Princess Bride comes to mind as one I have enjoyed over and over.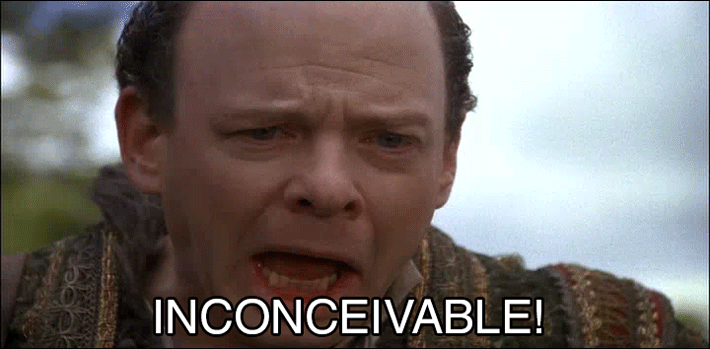 WHO (FAMOUS PERSON) WOULD YOU LIKE TO HAVE COFFEE WITH – LIVING? DEAD?
Off the top of my head: Drew Barrymore.
WHAT IS YOUR GUILTY PLEASURE?
Ice cream!! And sleeping in!!
DOG PERSON OR CAT PERSON?
Dog! We have two rescued dogs, and they are amazing. I love cats, but my allergies prevent me from having one.
Kix
Red and Kix
And in addition to her awesome dogs and her handsome husband, she has three gorgeous and very talented daughters who are not, as you can see, camera shy.
Mackenzie, Jen and Sierra
The whole family...
Oh and Jen is a FABULOUS singer too.
Check her out.
(My personal favorite is
this impromptu version of Etta James' At Last.
)
No lack of talent in that family, that's for sure.
As for my favorite Girly Bits polish? That's a toss up between Darkly Dreaming and the sweet custom she made for me called Touch My Heart.
I hope you enjoyed getting to know Pam! I'll be back soon and we will get to know Christy from KBShimmer a little better!
Be sure to check out Girly Bits - all the links are below...
Girly Bits Shop
Girly Bits on Facebook
Girly Bits Blog
Girly Bits on Twitter
Girly Bits on Instagram
Girly Bits on Pinterest
♥
If you enjoyed this post, please take a second to "like" it! Thanks!
.