Update: April 25, 2013
It's getting harder and harder to be "cruelty-free" because it's increasingly more difficult to determine who does and who doesn't test their polishes on animals. While I am still going to try to be cruelty-free the best I can with the polishes I purchase and the polishes I feature on the blog, there may be some that aren't or that I'm not sure about. From now on, the first line of my post will let you know if the featured polish is CF for sure, NOT CF for sure or that I'm just not sure. The "I'm just not sure" category is growing. For instance, Revlon was CF. Now they're probably going to be selling in China, which means testing. I'm not sure if that's a "done deal" yet. AND they've recently acquired Bari Cosmetics (Pure Ice) - Bari Cosmetics recently acquired Sinful Colors, which puts Pure Ice and Sinful Colors, both CF, under the Revlon brand, which may or may not still be CF. I've tentatively moved all three brands to the NOT CF list for now. Until I find out more.
I know that this decision will upset some people and others won't care, but I am making the best decision I can for me personally. And I will always let my readers know if the product is CF, NOT CF or unknown at the top of the post so you can make whatever decision is right for you.
Sheila ♥
------------------------------------------------------------------------------------------------------------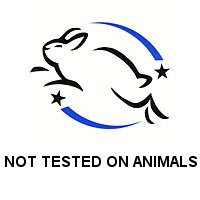 Starting with the new year January 1, 2012, I will only feature polishes that are cruelty-free. I am a huge animal-lover and just haven't felt right for quite some time supporting brands that aren't cruelty-free. Since I wasn't really sure which brands were and which weren't, it was a bit easier for me to play ignorant. No more. *While I won't toss out what I already have, I will no longer purchase nail polishes or other cosmetics from companies that are not cruelty-free, nor will I feature them on my blog anymore. This includes subsidiaries owned by larger companies that do test, even if the subsidiary itself says they don't test. (example: Sally Hansen and Rimmel are owned by Coty, Inc.) At the bottom, you will find a running list of CF and Non CF companies. Please feel free to contact me with any omissions or additions that you know of.
*Note that I am not affiliated with PETA - I personally think their political agenda and often radical behavior does more to harm the "cause" than it does to help it. I am, however, a supporter of many other various organizations and no-kill shelters. But I am not vegetarian or vegan and I do wear leather shoes/coats/handbags, etc. My reasoning is that if I eat the meat, I will wear the skin. That's the line I have decided to draw. For me. But I support anyone who is vegan and applaud them for sticking by what they believe. I also am not in the business of condemning anyone who hasn't gone cruelty-free in any form. That is a personal decision, just as mine is to go cruelty-free in my way.
Thanks,
Sheila (@scottishlass10)
Here is a partial list of companies/nail polish brands who do test on animals OR are owned by parent companies who do test.
Anna Sui
Avon
Bari Cosmetics (now owned by Revlon)
Clarins (recently moved to NON CF)
Estee Lauder
L'Oreal

(also includes the following L'Oreal owned companies:

Essie, Maybelline, Yves St. Laurent, Urban Decay

)

M.A.C Cosmetics (owned by Estee Lauder)
NARS

(owned by Shiseido)

NYC (New York Color - owned by Coty)
OPI (

owned by Coty, Inc. - also includes

Nicole by OPI

and

Sephora by OPI

)

Pure Ice (now owned by Revlon)
Shiseido Cosmetics
Sinful Colors (now owned by Revlon)
Revlon
Rimmel

(owned by Coty, Inc.)

Sally Hansen (owned by Coty, Inc.)
Tom Ford (owned by Estee Lauder)
Here is a partial list of companies/nail polish brands who do NOT test on animals and are NOT owned by parent companies who do test.
a-England
Barielle
Barry M
BB Couture
Borghese
butter LONDON
Catherine Arley
Catrice (Cosnova)
Chanel
China Glaze
Ciate
CND
Color Club
Cult Nails
Deborah Lippmann
Dior
e.l.f. Cosmetics
Essence Colour and Go
Filthy Gorgeous London
Givenchy
Golden Rose
Gosh Cosmetics
Hard Candy
Illamasqua
Inglot
IsaDora
Jordana
Julep
Kiko
Kleancolor
L.A. Girl Cosmetics
L.A. Splash
Laura Mercier
Le Metier de Beaute
LUSH Cosmetics
Make Up Store
ManGlaze
Merle Norman
Milani Cosmetics
Misa Cosmetics
Nails, Inc.
Nailtiques
Nubar
NYX Cosmetics
Obsessive Compulsive Cosmetics
Orly International
Ozotic
piCture pOlish
POP Beauty
PritiNYC
Pupa
RGB
Seche
SpaRitual
Speciallita HITS
Stila Cosmetics
Tony Moly
Ulta
Urban Outfitters
Wet n Wild
W.I.C. by Herome
Yes to Carrots
Zoya
I love that the do test list is much shorter than the do not test list. As you delve into cosmetics companies in general (not just limited to those who make nail polish, that ratio changes though.)